Title: Muscat Doux
Genre: Serious, no particular pairing. (I obviously can't read it lol)
Length: 68 pages
Price: $5 + $5 shipping/packaging = $10. I'm flexible though, really I'm just trying to give it to someone who will enjoy it :)
Where: US-only, sorry. I'll be using media mail.
Payment: I'll take Paypal and mailed cash/check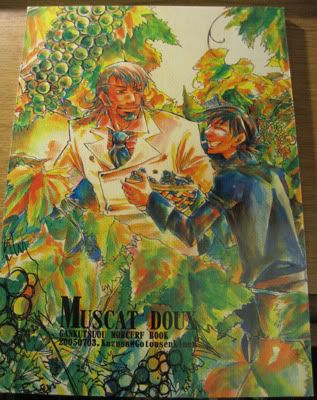 Thanks!